Here are a few pics of Didrik Voss's Ry to show the difference between the daylight flourescent lights and flash pictures.
---
The first one is flash.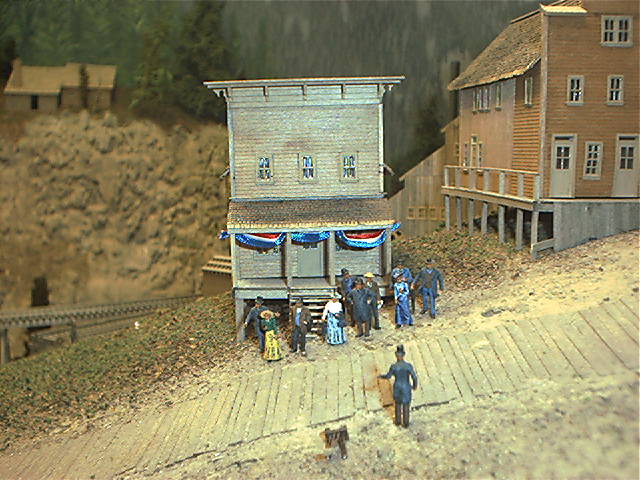 This one is NO flash and just the fluorescents lighting the picture.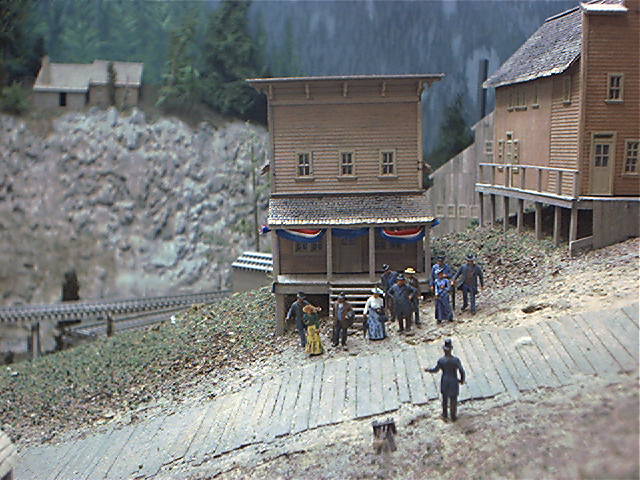 ---
Here are two more.
First with flash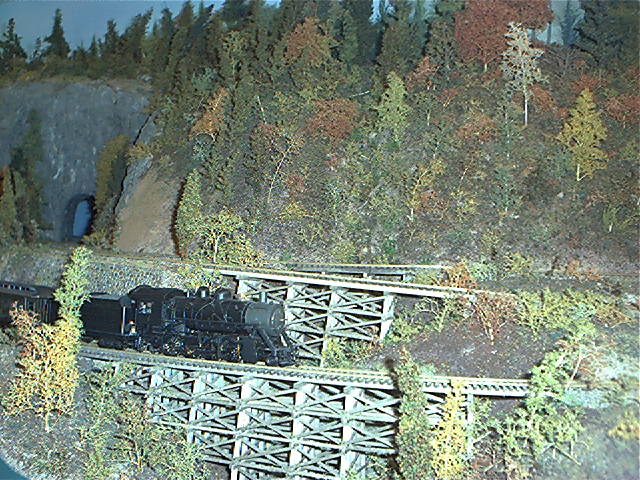 This one without flash under daylight fluorescent.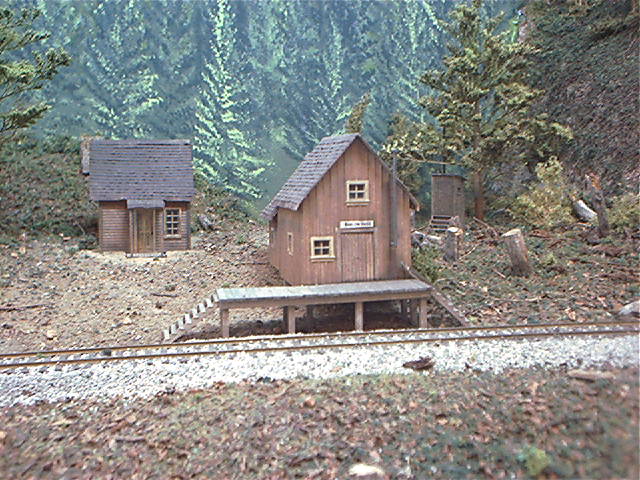 I hope you enjoyed this little comparison. The type of fluorescent bulb Didrik used is: Trimline T8, 4100K, 32 watt bulbs. The product number is F32T8-SPX41. I thought they were very effective.
Check out the tour of Didrik's RR here.
Back to MAIN 2001 Sn3 Symposium page.
---
July 17, 2001 - Pat Turner
Webmaster: Pat Turner - CandSn3@Mindspring.com